Thanks for your interest in my work. It would be an honour to capture your special day. I understand that every wedding is unique, so please do get in touch if you have something different in mind.
AMAZING
WOW!!!!!!  We have no words to describe how much we love those pictures you have sent!!! They are just amazing!!!!! You have captured so many special moments and emotions, just incredible.
Louisa and Carl
I love to keep things simple and my Full-Day Coverage will suit most couples, however if you're planning a shorter wedding, elopement, 2-3 day event or just looking for something different, please get in touch and I'll be more than happy to put together a custom option for you.
Full-Day Coverage includes:
Photography of the bride's preparations until just after first dance
USB containing the complete set of high-resolution digital wedding images
All images are lovingly and professionally edited in my signature style to ensure the highest quality
You will receive TWO sets of images; one full set in colour and another full set converted to black & white
Full and unlimited rights for personal use
Highlights Slideshow to share with friends and family (see example below)
Private online gallery
For travel over 100 miles from Cardiff please add £100 to cover accommodation expenses
Included in my Full-Day Collection, Highlights Slideshows contain your favourite images from the day. Short and snappy, they are perfect for sharing with friends and family!
Fine Art Albums provide a tactile and essential display for your beautiful wedding images. The layout of your photographs will be tastefully designed using clean lines and mixed image sizes to produce a timeless, visual story of your wedding day.
Albums are supplied in 12x12inch with your choice of 50 mixed size images. A range of cover/colour options are available.
£625 (or just £495 for pre-wedding orders).
how do you describe your style?
The way I approach your wedding will have less emphasis on posing or controlling the day, and more on telling the story as it happens.
I'm most interested in capturing your relationships and personal connections – the emotion and atmosphere of the day. And if there is laughter I'm all over it – that's definitely my thing because I really think you will want to look back and see everyone enjoying themselves on your wedding day.
I want to make beautiful, heartwarming photographs of you and your loved ones, but it's more than that – I don't just want you to remember how things looked, I want you to remember how it felt. How you felt when you married your best friend, and how your guests felt to be a part of your celebrations.
what about group photos?
Absolutely! Not a wedding goes by without one or two group shots and we can include the main players in around 5-7 groups which shouldn't take more than 20mins. If you want lots more than this then there are probably more suitable photographers out there for you.
I normally suggest nominating 1 or 2 of your friends or family members to help round people up. This can really help to save time and make things run smoothly for you.
WE'D LOVE SOME SHOTS OF JUST THE 2 OF US, IS THAT OK?
Yes, definitely! We'll normally have a wander around the venue to find the most scenic locations and I'll keep an eye out for that gorgeous light so we can make a few creative images that you'll want to hang on your wall. We'll keep it fairly brief though (around 20mins) so we can all get back to the action!
DO YOU ALWAYS WORK ALONE?
Generally, yes. If you're planning a huge wedding with two hundred guests then we can always look at bringing in a second-shooter but working alone suits my low-key style and helps me blend in to the day. Two photographers can sometimes feel a bit full-on and my clients typically prefer a more unobtrusive approach.
SO WE GET BOTH COLOUR & BLACK AND WHITE VERSIONS?
You sure do! I think it's important that you have every image in colour, but I personally love monochrome so I provide a duplicate set of images that have all been converted to black and white too.
when will we receive our photos?
Normally 4-6 weeks is a good estimate. Sometimes much sooner in the winter and sometimes a tiny bit longer at the end of a busy summer season. Your photos will be with you for life so I'd prefer not to rush the editing process.
ARE YOU INSURED?
Absolutely. I have Professional Indemnity and Public Liability and I'm more than happy to send a copy to your venue should they need it.
HOW FAR WILL YOU TRAVEL?
I travel all over the UK and there is nowhere I won't go – I love shooting in new venues so please don't hesitate to get in touch if you're planning a destination wedding.
To reserve your date I just need a completed booking form plus £500 booking fee. The remaining balance is due 1 month before the wedding day.
Prices are subject to change without notice.
Thanks for your interest in my photography. I typically shoot 35 weddings each year and tend to book around 1yr ahead. To check availability or for any other questions, send me a few details about your day and I'll get back to you asap.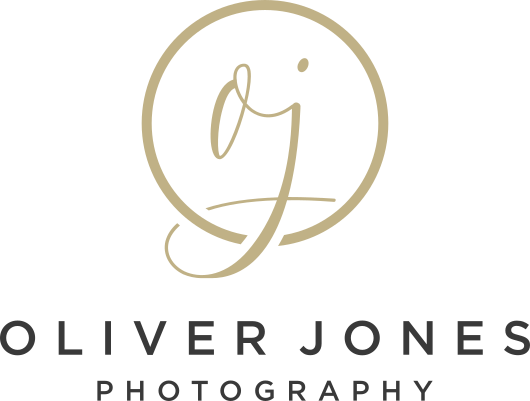 Oliver Jones Photography Ltd
Tel 029 2075 4217
Blackoak Rd, Cyncoed, Cardiff, South Wales - I provide wedding coverage throughout Wales, South West, West Midlands and even further afield throughout the UK & Europe.
View my privacy policy and cookie policy