I'm a husband to my amazing wife (Ruth) and dad to our 2 gorgeous girls. We are lucky to live in a beautiful suburb of Cardiff; close enough to the hustle and bustle of the city but equally blessed with parks and greenery right on our doorstep.
When I'm not shooting or editing you'll generally find me hanging out with Ruth and the girls or binge-watching box sets (thank you Netflix!) I'm a self-confessed camera, Apple and technology geek with a love of great food, boutique hotels, healthy living, skiing, and most importantly the company of family and friends.
I've been shooting professionally for over 15 years and have photographed over 500 weddings. I love wedding photography just as much to this day because there is one thing that never changes. One thing that seems to become more important year after year, and that's the people you love. And the people who love you back.
My goal is to provide you with the most amazing collection of wedding photographs which are filled with love, happiness and laughter. It's not about the centrepieces or the chair covers, or a 2hr photoshoot on top of a mountain while your guests sip champagne without you and wonder if you've been abducted by aliens!
My style focusses on relationships and connections because I believe weddings are all about friends and family.  It's the 'moments' that I feel are important on a wedding day. The knowing glances, secret touches, tears of joy, big fat hugs and throw-your-head-back laughter!
I passed Ruth on the stairs over 15 years ago, in a previous career, and our journey together began shortly after.
I notice myself writing 'I' and 'my' on this page when in all honesty it should probably be 'we' and 'our' – because Ruth is very much a part of this business and has been almost since the day it began. In fact Ruth is an amazing photographer in her own right – which reminds me of a prize she won for her wedding photography a few years ago that saw us being whisked off to Japan and treated like royalty for a week, courtesy of Fuji film. And that's better than any of the wedding photography awards I've ever won (so we try not to mention it too often!)
Ruth also runs her own wedding videography business (I know, she is super talented, right?!) so while it's always myself as the primary photographer, you will often find us working together on the wedding day either as 2 photographers or as a photo/video team. Check out her sample video below and view more of her work at www.biglittlefims.co.uk
You are excited to be marrying your best friend and soulmate. You love to travel and explore the world together, but home is where the heart is.
You are probably well educated with a fulfilling career ahead of you. You are sensitive and caring, with a lot of love to go around. You are confident but without the ego. Stylish but not flamboyant.
You take pride in your home and appreciate good design, but you think people are more important than things. You believe that your wedding is as much about your loved ones as it is about the two of you.
You don't want to spend ages herding guests for group shots – you'd like a few but would much rather capture people just as they are, because that's the way their personalities really shine through.
You definitely want some gorgeous shots of you both together but don't want to miss the party or be away from your guests for too long.
I this sounds like you, I think we'd be a great fit. Please get in touch to check availability for your wedding date.
I love to allow some time for a selection of portraits of you both as a newly married couple, but I keep it really relaxed and it doesn't take up too much time (around 15-20mins). It normally involves a stroll around your wedding venue with a couple of quick stops along the way – some quiet time away from the hustle and bustle for you both to reflect and enjoy as husband and wife!
Of course, I won't forget to fit in a small handful of family groups if required, and again 15-20 minutes should be ample. For the rest of the day, I hope you'll enjoy spending it celebrating with friends and family, and I'll be there to capture it for you.
IT'S MORE ABOUT THE MOMENTS
There are so many beautiful moments that take place throughout a wedding – natural and emotional moments that occur in-between the expected formalities of the day. Spontaneous moments that show your personalities, your love and relationships – they capture the story and happiness of your wedding day.
This is what documentary wedding photography means to me and these are the moments I will strive to capture on your wedding day. When storytelling and art combine, something magical happens and this is what I believe makes amazing wedding photography.
I want you to remember your wedding day for the amazing celebration that it's going to be, and I aim to capture the excitement and atmosphere of your big day; friends and family hugging, laughing, having fun. And maybe even a tear or two. Those fleeting moments that will happen all around you will be captured for you to re-live the day.
With around 500 weddings under my belt I've spent a lot of time observing people. I feel like I can read a moment pretty well before it happens – not in a weird psychic kind of way, but when you're so used to watching how moments unfold at weddings, you can almost pre-empt them as they start to build, so that you're in the right place at the right time.
I'm definitely not that loud, whacky, in-your-face, centre-of-attention kind of photographer, but I like to think I'm super approachable and easy to get along with. You'll almost forget that I'm there for most of the day but I'll help you to feel relaxed if you need it,  I'll be besties with the flower girls, I'll chat to your grandparents and I'll swap camera stories with your uncle.
People tend to welcome me just like another guest and I think this helps to get the intimate images that I love so much. I love when guests ask how I know the bride and groom, as if they didn't even consider I might be the hired photographer.
Ruth and I were stuck in a muddy field once next to the church and had to be towed out by a tractor. A year or so later we had a crazy heavy snowfall with a wedding in the mountains the next day – my father in law drove for an hour to our house so that I could borrow his 4x4. The next car I purchased was a 4x4 and probably always will be, because I never want the weather (or anything else) to stop me from shooting your big day. I never want to let you down.
What I'm trying to say is that when you book me to shoot your wedding, you are committing to me and putting your trust in me, and you will get that commitment back in spades.
P.S. I shoot with 2 cameras on the day and have a spare in the car. Each camera records to 2 cards simultaneously, so there's always an instant backup on the wedding day. When I get home I will copy your photos to 3 separate hard drives and I'll upload a copy to the cloud. Overkill maybe, but I sleep well!
Whilst I have my own personal shooting and editing style, I like to think that my images are relatively timeless. It's important to keep exploring and growing as a photographer, but the last thing I want is for you to look back at your photos in 5 years with regret because trends have changed and there's a new kid on the block in Filter Land!
I'm honoured to have won a fair few awards over the years with
Fearless Photographers
The International Society of Professional Wedding Photographers
The Masters of Wedding Photography UK
Master Photography Association
My proudest to date is currently Welsh Master Photographer of the Year 2016 & 2018.
I think what's important here aren't necessarily the awards themselves, but the act of entering means I am always pushing forward, constantly looking for amazing photographs, and continually growing as an artist, which I feel is always going to be a massive benefit to my clients.
This Is Reportage International Awards
Wedding Photographer of the Year 2016 / 2018
Master Photographers Association, Welsh Region
Masters of Wedding Photography UK
PORTFOLIO
Choose from a selection of galleries including my all-time favourite photographs, yearly highlights and featured weddings.
LOVE NOTES
I have the kindest clients! Read all the lovely things they've been saying.
I shoot 35 weddings each year and tend to book around 1yr ahead. If you're planning a small wedding or elopement, a large 2-3 day event or just looking for something different, I am more than happy to put together a custom package for you. Please get in touch for availability and full pricing.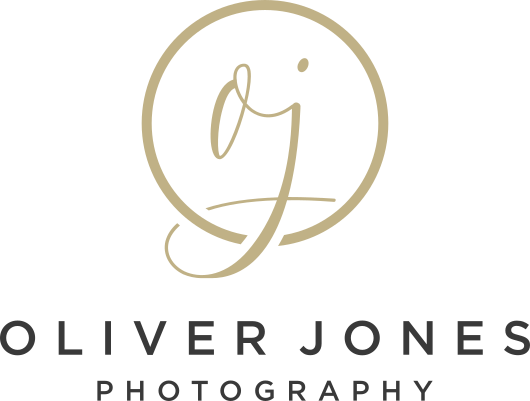 Oliver Jones Photography Ltd
Tel 029 2075 4217
Blackoak Rd, Cyncoed, Cardiff, South Wales - I provide wedding coverage throughout Wales, South West, West Midlands and even further afield throughout the UK & Europe.
View my privacy policy and cookie policy