real moments, real emotion
For every couple and every wedding my goal is to create the most amazing wedding photographs that are filled with warmth, emotion and energy. It's not so much about the centrepieces or the chair covers, or a 2 hour photoshoot on top of a mountain while your guests sip champagne alone – you don't want to miss your own party!
It's more about those knowing glances, secret touches, belly laughs and big fat hugs! And maybe even a tear or two. Real moments, real emotion. These are the things that I really feel drawn to on a wedding day.
It's my job to capture the excitement and atmosphere that's happening all around and laughter is absolutely one of my favourite things to photograph. If people look like they're having a ball I'm right in amongst the action (with camera, of course!) because I think that's how you'll want to remember your day.
You are always my main focus but your friends and family play such a huge part in your day too, so I always make sure to get around and photograph as many people as possible throughout the day in my natural, candid style.
We'll slip away for 15 minutes to create some super-stylish, elegant portraits of you both looking absolutely amazing; a few shots you'll want to frame. This normally involves a short stroll around your wedding venue with a couple of quick stops along the way. I really enjoy this time and my couples do too. It's a really relaxed shoot away from the hustle and bustle, and we'll keep it brief so you can get back to the party!
Of course we'll also include a small handful of family groups and around 5-7 separate shots is normally plenty. If you want endless combinations of long lost cousins then I'm probably not the best photographer for you, but we can include the important people such as parents, grandparents, siblings and the bridal party in around 15-20 minutes. For the rest of the day, I hope you'll enjoy spending it celebrating with friends and family, and I'll be there to capture it for you.
PORTFOLIO
Choose from a selection of galleries including my all-time favourite photographs, yearly highlights and featured weddings.
LOVE LETTERS
I have the kindest clients! Read all the lovely things they've been saying.
Collections start from £1695.
I typically shoot 35 weddings each year and tend to book around 1yr ahead. To check availability, prices or for any other questions, send me a few details about your day and I'll get back to you asap.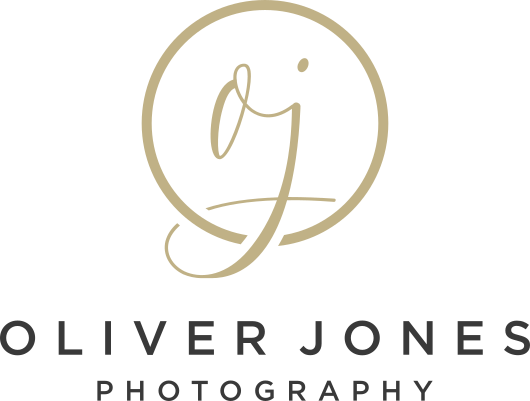 Oliver Jones Photography Ltd
Tel 029 2075 4217
Blackoak Rd, Cyncoed, Cardiff, South Wales - I provide wedding coverage throughout Wales, South West, West Midlands and even further afield throughout the UK & Europe.
View my privacy policy and cookie policy